You must have a business email address regardless of the type of business you run. And, if you're like many small businesses and startups, you want it to be as inexpensive as possible.
So, to assist, we've compiled a list of six legitimate ways to get a free business email address—whether it's completely free with no strings attached, or free as part of a plan you're already using or will soon be using.
What Exactly Is a Business Email Address, and How It Could Help You?
Instead of the generic Gmail or yahoo account, a professional business email address, such as xyz.com, uses your company's custom domain name.
Most beginners use generic free business email accounts that do not include a domain name, which is unprofessional. For instance, xyz@gmail.com and abc@gmail.com.
Customers don't necessarily trust a business email with their unique domain name.
A business email address suggests that the business has some authority in the field and generates customer trust.
Because anyone can create these generic email accounts, customers and other businesses find it more difficult to trust such email addresses as legitimate business email accounts.
You Can Get A Business Email By Following Two Simple Steps
Step 1: Create a Business Address (Domain Name)
Step 2: Select an email hosting service
Step 1: Create a Business Address
Think of the Domain name as the name of your website. A domain name must be unique.
The domains that finish in ".com" are perhaps the most familiar to you. However, that isn't the only "domain extension," as this section is known. There are numerous alternatives, ranging from the simple (such as ".org," ".net," and ".business").
While Buying a domain name make sure you ask yourself the following questions :
Is It Short?
Is it Unique?
Is it Readable?
If the answer to the questions is yes then you can go ahead and buy your domain name.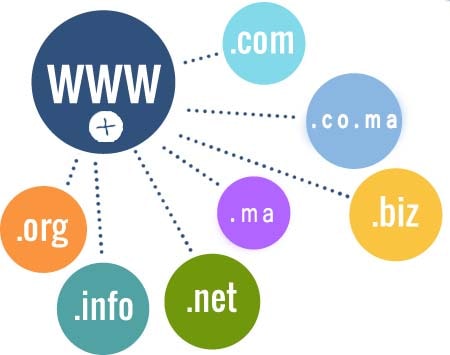 There are Various Domain hosting Services in the market you can choose the one that best fits your needs and your budget. Once you've purchased a domain name, it's yours as long as you continue to pay for it. That's significant because if someone had bought "xyz.com" before me, I would have never had the opportunity to own it. A Good domain name will make your business email look more professional.
When potential clients, employers, and connections Googled my name, they were directed to someone else's website, and who knows what kind of website it was. Your domain name will be registered once your account has been validated and your payment has been authorized.
Step 2: Select a Business Email Hosting Service:
When choosing an email hosting provider, look for one that can provide you with the greatest email management tools, storage capacity, technical support, and, of course, at a reasonable price. Google Workspace is by far the most popular and efficient email hosting service in the market.
With all email hosting clients, the procedure of creating a business email address is pretty much the same.
Using Google Workspace to create a personalized email:
Step 1: Create an account. Open Google Workspace and click the Big "Get Started" icon to get started. Fill out the admin information next (first and last name, plus your current email address). You can either choose to buy a new domain or if you want to you can choose the "Yes, I already have one" button.
Step 2: Confirm your domain.
The domain can be verified using one of four methods:
If you have access to your domain's records, create a TXT record (recommended).
Create a CNAME record if you have access to your domain's records.
If you have access to your website's home page, add a meta tag.
Upload an HTML file – select this option if your website allows you to upload files.
Step 3: Invite new users.
The next step is to add new users to your business email account by following Google's rules. Google Workspace is designed for business workers that frequently collaborate in teams. If you're a solopreneur who works from home, you probably won't need the complete Google Workspace software suite.
You can now copy the login credentials and distribute them to other members of your team. They can begin utilizing your new email and other apps right now.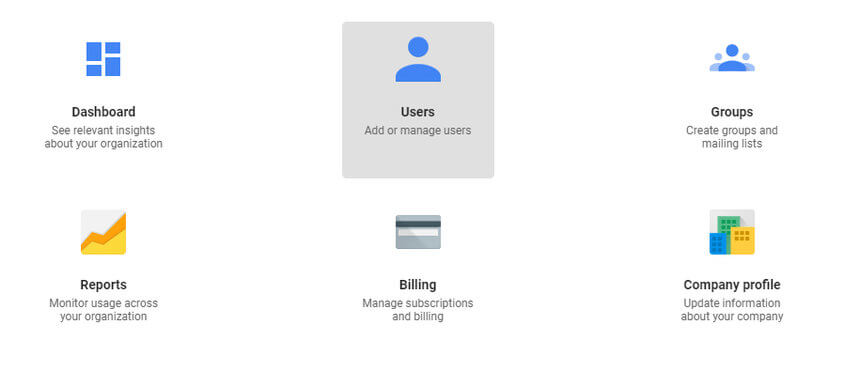 Now are all set to start mailing your potential clients with your brand new and personalized business email address.
Conclusion:
A unique email will set you apart from your competitors, whether you're a blogger or a business owner. If you're seeking for work, a professional email address will set you apart from the competition.
A unique Business email address will assist you in accomplishing this by allowing you to stand out from other bloggers in your niche.
If you start a blog or a website, networking will help you generate a strong brand image and an excellent online reputation.
I hope you found this article on how to make a business address useful. You can also find articles on How to Set Up a Google Workspace (G Suite) and Benefits of Google Workspace (G-Suite)
Visit F60 host to know more about Google Workspace.