Google announced new Google Workspace features on Wednesday at its I/O conference.
In order to improve the usability and security of its services, Google is expanding its usage of AI in Workspace. This is according to a recent announcement made by the firm at Google I/O 2022. Gmail and Google Meet are among the new services, as are Google Docs, Slides, and Sheets.
At Google I/O 2022, Google will likely focus on behind-the-scenes developments and enterprise. However, some of the most significant AI enhancements in Google Workspace features will benefit almost everyone.
For example, the business is adding phishing and malware alerts to Google Docs, Slides, and Sheets, as well as other Google services.
What are the upcoming Google Workspace features?
1. Portrait restore
Portrait restoration makes video calls better, whether you're in a dimly lit room or using an ancient webcam, thanks to Google's AI intelligence.
The function will automatically increase video quality, giving you a better Google Meet experience.
2. Portrait light
Portrait light, on the other hand, improves the lighting in your video feed using machine learning. You'll be able to change the brightness and position of the lighting in real-time, so you can present yourself in the best light possible in a video.
3. Live sharing
Live sharing is a new feature that will sync content submitted during a Google Meet conversation and give participants control over the media.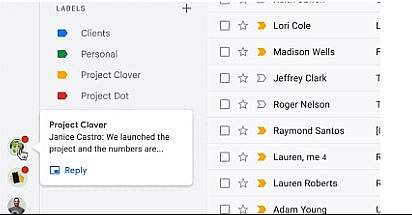 4. Security protection
Google Slides, Docs, and Sheets will receive the same security precautions as Gmail does. One of the features, according to Google, will warn users of phishing links or viruses before they open a Doc.
5. De-reverberation
This feature eliminates echoes in spaces with hard surfaces, ensuring that your audio is clear in any setting.
Enterprise users will benefit from the new Google Workspace features.
The aforesaid capabilities will surely be beneficial to both regular consumers and enterprise users. However, a few modifications are on the way that will benefit both current and future users.
For starters, live sharing in Google Meet now allows meeting participants to control the media. As a result, everyone in the meeting will be on the same page, with spontaneous debates occurring as needed.
Users won't have to go backwards or miss important aspects because the sharing continued while they talked about it.
Conversations in Gmail's spaces will now include auto-summaries, which are currently available in Google Docs. Providing a summary of talks to users so that no crucial messages are missed.
Google workspace pricing is the lowest at f60 host, starting at ₹110 /month.
We also have a Google Workspace vs. Office 365 comparison that you should check out.