Ways to Get on the First Page of Google
Google is the all-powerful force for anyone attempting to drive organic traffic. It crawls the internet to determine which sites are the most valuable and relevant to its readers on nearly any topic. We rely on Google's results, not merely trust them.
With such great power and influence, putting your small company on Google's first page may appear unachievable. However, it is Google's dominance that makes it easier than ever for small and local companies to rank high in search results—for free!
What Is SEO?
So, in a nutshell, SEO is the process of optimising a website for search engines with the purpose of increasing the site's visibility on Google.
However, before we go into SEO, we must first grasp how Google works. Every page analyses Google based on a variety of characteristics, which subsequently influence the appearance and position of the website in search results. Google is developing algorithms that include almost 200 distinct elements. These objects are all linked and related to one another. Algorithms are always being updated and attempting to adapt to trends, news, and human behaviour. And only Google understands how these algorithms function.
First Page On Google With SEO
Getting your site to rank on the first page organically takes effort, and this effort must be maintained in order to preserve that place. You can achieve the greatest search engine ranks through paid advertising such as AdWords or non-paid advertising such as Search Engine Optimization (SEO), which is more complicated but also more stable and effective. People trust sites that rank first organically above those that are promoted through paid advertising.
So, how can you obtain a large number of visitors at first? Is advertising paid or unpaid? In this tutorial, we'll go into SEO in further depth.
Here Are Some Tips To Help You Get To The First Page Of Google
1. Website Loading Speed
Page speed is a ranking factor in Google's algorithm and an important aspect of SEO. Google rewards pages that load quickly with a higher rating, thus the page will appear higher in the ranking list. It also decreases the possibility of missing out on eager guests. Because data reveals that mobile consumers are only ready to wait 5 seconds. Read the article 6 Ways to Speed Up Your Website to discover more about how to speed up the loading of your website.
2. Responsive Design Is A Necessity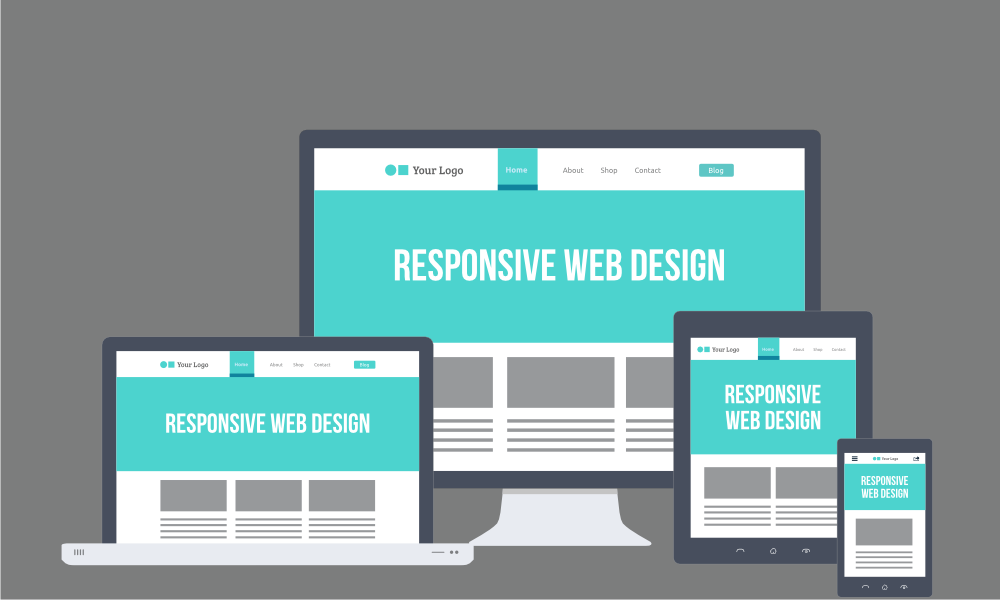 A website that is not responsive will not appear at the top of a Google search. Phones and tablets are being used by consumers more than PCs and laptops, and mobile devices are used for the bulk of local searches. As a result, Google prefers websites that are mobile-friendly. In reality, mobile-first indexing is now used to index all sites.
Responsive design is ideal since your website will adjust to any screen size while maintaining functionality. If you don't have a responsive website, there are several changes you may make to offer the most seamless experience for a mobile user.
3. The Use Of Keywords
A keyword is often a word or phrase typed into a browser. The search result list is a collection of material relevant to that term, sorted by significance. Google's algorithm determines where you rank on that list.
If you operate a website or an online business, organic traffic will be your primary source of visitors and prospective consumers. This is primarily due to the usage of keywords. You might expect numerous traffic gains if your links appear on a huge number of high-quality keywords. Your competitors will compete above you if you do not employ high-quality keywords.
The maxim "the more the merrier" does not apply when it comes to keyword density. Furthermore, the usage of synonyms is frowned upon. Write the contents in a natural manner so that they do not appear to have been written by a robot. The ideal option is to provide the user with creative and well-written material that makes optimal use of the keywords (2 %-7 %). Writing a blog on your website can help you improve the quantity of keywords in your material.
4. Unique Website Content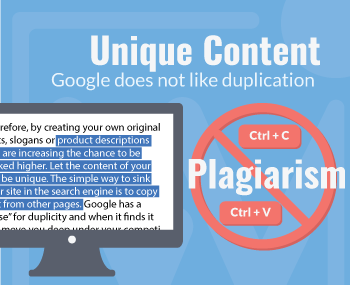 High-quality site content is incredibly essential to Google, and it is one of the key characteristics it considers when evaluating a website. As a result, ensure that your website has intriguing and unique content. Visitors will not stay on your site for long if the material is unappealing. Well-written content with appropriate keywords increases the likelihood that people will find your site quickly and decreases the likelihood that you will be invisible on Google.
Google despises duplication. As a result, by writing your own original words, slogans, or product descriptions, you increase your chances of being rated higher. Allow your website's content to be one-of-a-kind. Copying text from other pages is an easy approach to bury your site in the search engines. Google has a "nose" for deception, and if it detects it, it will drop you well below your competitors. Google is not deceived.
5. Google Loves Pictures And Videos
Google favours content-rich pages, and it prefers material that includes images, videos, or other assets in addition to text. Take care and don't undervalue this aspect of your website. Invest in quality images or videos to make your material more appealing and stand out from the crowd.
Never use photos or images that you have downloaded from the Internet and do not own. Google has learnt to recognise the outlines of photographs and, as a result, can detect the duplication of photos or images from the photo library. Google is aware that you are attempting to trick him. So duplication will not help you, and Google may penalize you for "bad behavior" by moving your site to a lower position.
The picture's name is one of the most significant aspects of SEO image optimization. The picture title should be as specific as possible. When people search on Google, they frequently click on picture results because they want to find information quickly and easily. Customers may leave if your images are not appropriately labelled in relation to the information they depict.
6. Updating The Website
Fresh site content is as crucial to Google as gasoline is to your automobile. By consistently upgrading your website, you will not only attract Google's notice, but you will also increase the trustworthiness of your site for visitors. Updating the content on your website might involve informing your clients about new services, goods, or events offered by your firm. Other aspects of growing the website with fresh information may include structure or functionality, continuous complete or partial web redesign, web audit, and SEO.
One of our suggestions is to start a blog on your website. You will have the opportunity to employ high-quality keywords and phrases in addition to having more room for unique writing. So, in order to attract new readers to your site, make sure you produce high-quality posts
7. Link Building
If other high-quality websites link to yours, Google will consider your site to be better and will rank it higher in the search results. However, it also works the opposite way. When it comes to link building, the fact is that quality trumps number every time. So it makes no difference how many backlinks you have if they are from low-quality or irrelevant websites. So, which are the best links? It is preferable if you mention well-rated and visited sites with a similar emphasis to your own. Don't forget about social media.
8. If It's Useful And Relevant It Will Be Shared
Website popularity has been incorporated into Google's search engine ranking algorithm. So, if people enjoy and share your material, you're on the right track, and Google will reward you with a higher position. Social networks and platforms are excellent tools for sharing material.
For your online communication, only relevant social networks such as Facebook, Twitter, Google+, Pinterest, YouTube, and LinkedIn can be chosen. Because Google+ is a favourite of Google, posts published on this social network are promptly indexed.
It is not enough to simply have social networking profiles to boost SEO; you must also maintain these accounts on a regular basis. You must be engaged on social media and post social-related stuff on a regular basis.
We'll go into this issue in further depth in our next article "The Importance of Social Networks for SEO," so subscribe to remain updated.
9. Have an HTML sitemap:
Including an HTML sitemap on your website will not only make it easy for Google to index your extensive material, but will also improve user navigation.
10. Earn trust
Google's algorithm is programmed to detect spam, questionable material, and low-quality information. If you constantly appear on Google's first page, it signifies that Google regards you as a reliable source of information, and people trust businesses that Google regards as reliable.
Why the first page of Google is important
Google's search results are becoming more comprehensive, with Knowledge Panels, answer boxes, expanding related questions, local results, and other features. With so many methods to stand out, aiming for top position is definitely worth the effort, especially as traffic and click-through rate both drop steeply as one moves down the search results.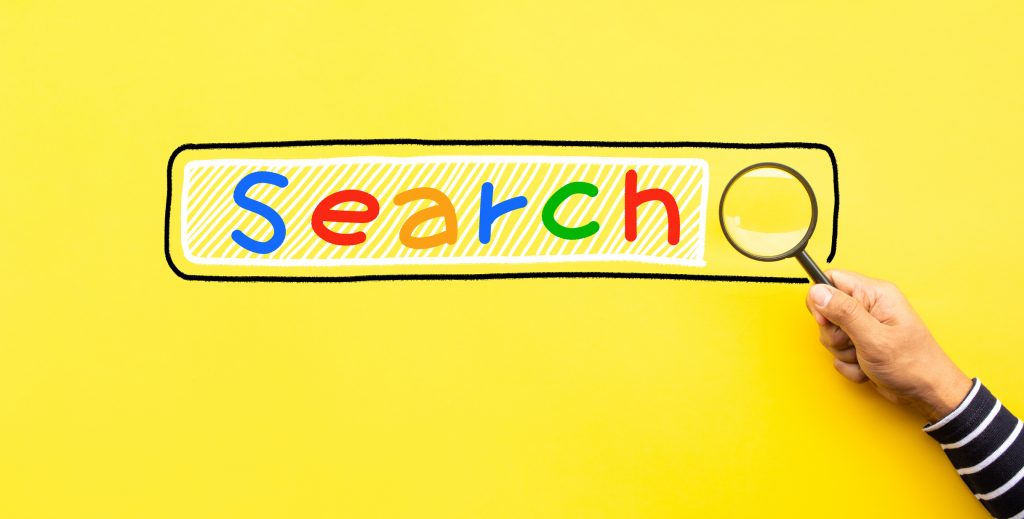 Getting on the first page means significantly higher click-through rate
It's common knowledge that Google's first page receives the bulk of traffic, but did you realise that there are considerable variances in click-through rates between the top and bottom results? According to one research, the following click-through rates vary with Google position:
• First result: 36.4% clickthrough rate
• Second result: 12.5% clickthrough rate
• Third result: 9.5% clickthrough rate
CTR continues to fall, falling to 2.2 percent for the tenth result (there are normally no more than ten organic results per page, and much fewer now with local results, advertisements, response boxes, and other new features). You're missing out on a lot of clicks if you're not at the top of Google search results.
Top position traffic share
According to another survey, the top Google result receives 33% of all search traffic. The higher you can rank your website on Google, the greater your search visibility and brand authority.
What is the strength of your SEO and internet presence? With our free website grader, you can find out in 90 seconds!
Summary
Search Engine Optimization, in conjunction with internet marketing, assists you in continually increasing traffic to your website or e-commerce. Utilize the power of SEO to attract new visitors, outperform competition, and begin making real money. When designing a website, keep in mind that it is designed not just for visitors but also for Google. Make every effort to make Google fall in love with you.
Read similar blogs related to 8 Google Services You Should Know and Difference between Black Hat SEO and White Hat SEO on F60 Host.