Retargeting ads are exactly what it sounds like: it's an ad that targets a person who has previously seen a similar advertisement, interacted with you on social media, or visited your website. However, there is a wide range of ways these retargeted advertising attempts to reach their intended demographic.
Types of retargeting ad campaigns
Pixel-based retargeting ads and list-based retargeting ads are the two basic types of retargeting.
List-based: List-based targeting, the least tech-savvy of the two, requires an already-built contact list, such as an email list. If you already have the contact information for users who've already visited your website, it stands to reason that you may contact them again.
For example, a user that browses your site enters their email address and then forgets to return. Your retargeted email ad would serve as a reminder of their visit to their site, as well as any specific things they looked at.
Pixel-based: Pixel-based retargeting, also known as cookie-based retargeting, is a little more complicated. Marketers can utilize tracking pixels or cookies instead of having their contact information on hand. Cookies can be used to track people on a particular browser and are only stored on that browser. The problem is that it can't track users between devices (unless the browser is synchronized), and users can be easily disabled or erased.
Tracking pixels transfer user data to an external server, usually a 3rd party that specializes in tracking pixels, and they can monitor users across numerous devices.
Examples of retargeting ads
1. Monday.com
I'd be amazed if you haven't seen a Monday.com advertisement if you work in the corporate world. But I'm betting you've just seen their broad brand awareness advertisements, not their conversion-targeted ones.
The text mentions three long-tail keywords:
Portfolio management
Property listings
Property pipeline
2. Nespresso
Nespresso wanted an "always-on" solution that sent personalized messages to visitors to their website. The goal was to close conversions by targeting both general and campaign-specific audiences at the same time.
They were able to tailor the look, style, and feel of each ad campaign by designing a template with dynamic features that could be triggered and adjusted through a complex HTML framework.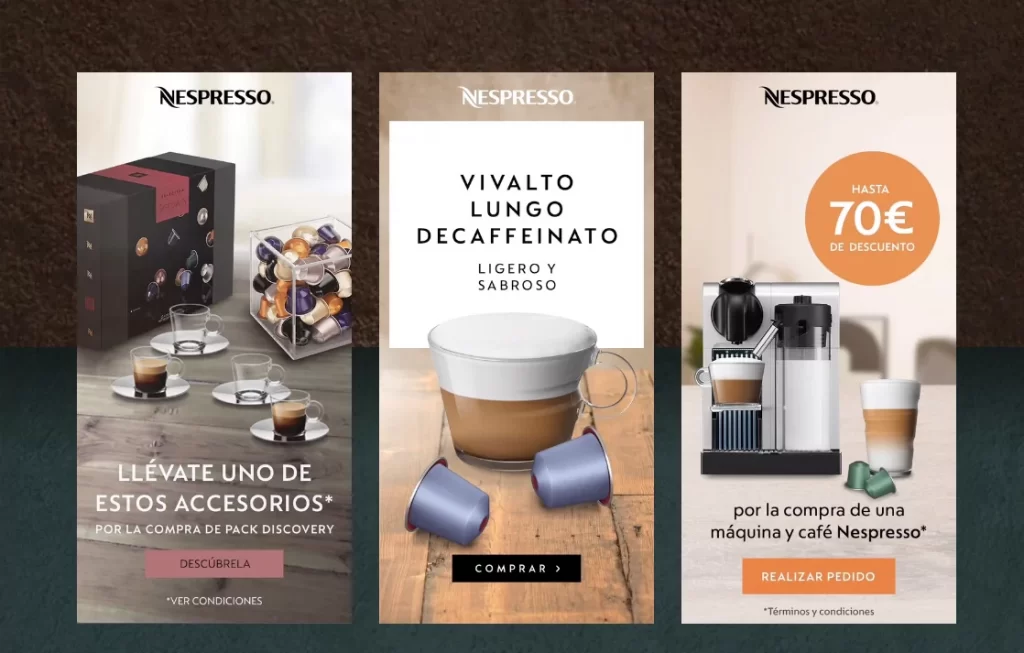 The dynamic banner advertising found previous site visitors on other platforms, and was modified depending on key user events like "page viewed" or "added product to cart."
3. Airbnb
It's difficult to overlook Airbnb's social media presence.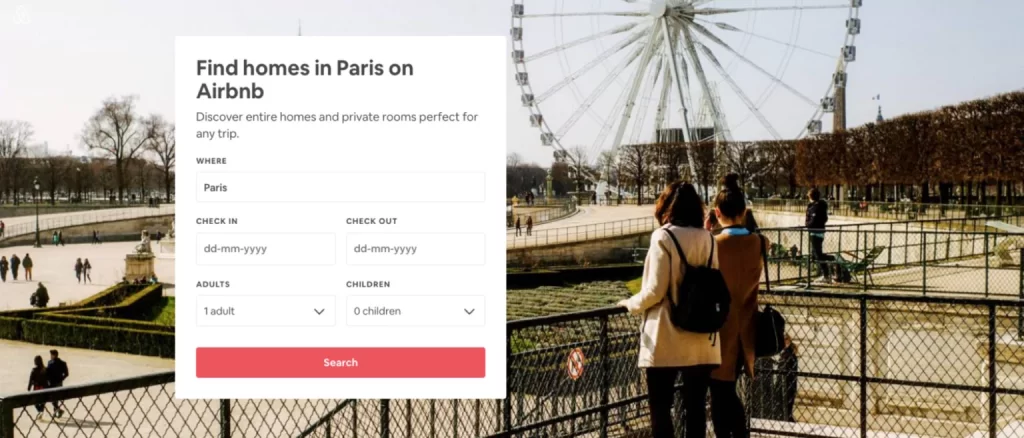 The retargeting ad wording not only identifies potential customers but can also address their specific worries or interests. Here are several examples:
"For less than a hotel room, get a real house in Paris."
"Are you planning a trip to Paris this summer?" Look for an Airbnb that has air conditioning."
"Airbnbs in Paris with the best walking scores"
Benefits of doing Retargeting Ads campaign
Because Re-Targeting campaigns only target a warm audience (either existing customers or those who have engaged with your content or visited your website), getting a conversion is considerably easier than reaching a cold audience.
As previously mentioned, you must have the platform-specific pixel installed on your site in order to run pixel-based retargeting ads.
For example, in order to retarget visitors using Pixel data, LinkedIn (another retargeting platform) requires that you have their LinkedIn Insight Tag installed.
If you want to learn more about retargeting, This video from Google comes highly recommended.