Effective email marketing requires efficient communication and personalization. Autoresponder plugins for WordPress are powerful tools that can streamline your email campaigns, save you time, and deliver tailored messages to your subscribers. By automating email responses, these plugins help you save time, streamline your workflow, and deliver personalized messages to your subscribers. If you're a WordPress user looking for the best autoresponder plugins, you've come to the right place.
In this article, we'll explore the top autoresponder plugins for WordPress, both free and premium, ensuring that your email marketing strategy is both creative and practical. Let's dive in!
Power of Autoresponders: Exploring Different Types
Autoresponders are a game-changer when it comes to automating email communication and enhancing customer experiences. In this article, we'll embark on a creative journey to discover the various types of autoresponder plugins. From the time-based to the behaviour-triggered, let's delve into their unique capabilities and unlock the potential of these remarkable tools.
Welcome Emails – The Warm Embrace: Picture this: a new subscriber joins your email list, eager to explore what your brand has to offer. A welcome email, sent immediately after sign-up, serves as the virtual handshake, making a positive first impression and setting the stage for a lasting relationship. Get creative with your welcome email by personalizing the content and introducing exclusive perks or discounts. Discover 3 Best WordPress Popup Plugins to Skyrocket Leads

2. Drip Campaigns – The Art of Timing: Like a gentle rain nurturing a garden, drip campaigns are a series of pre-scheduled emails sent at specific intervals. These campaigns are ideal for nurturing leads, educating users about your products or services, and guiding them through the customer journey. Get creative by crafting engaging content that gradually reveals the value of your offerings and builds anticipation.
3. Abandoned Cart Recovery – The Second Chance: Imagine a potential customer who adds items to their shopping cart but fails to complete the purchase. Abandoned cart recovery autoresponder plugins swoop in to save the day, reminding customers of their pending purchases and encouraging them to return to complete the transaction. Get creative by adding a touch of urgency or offering exclusive incentives to entice customers back to their abandoned carts.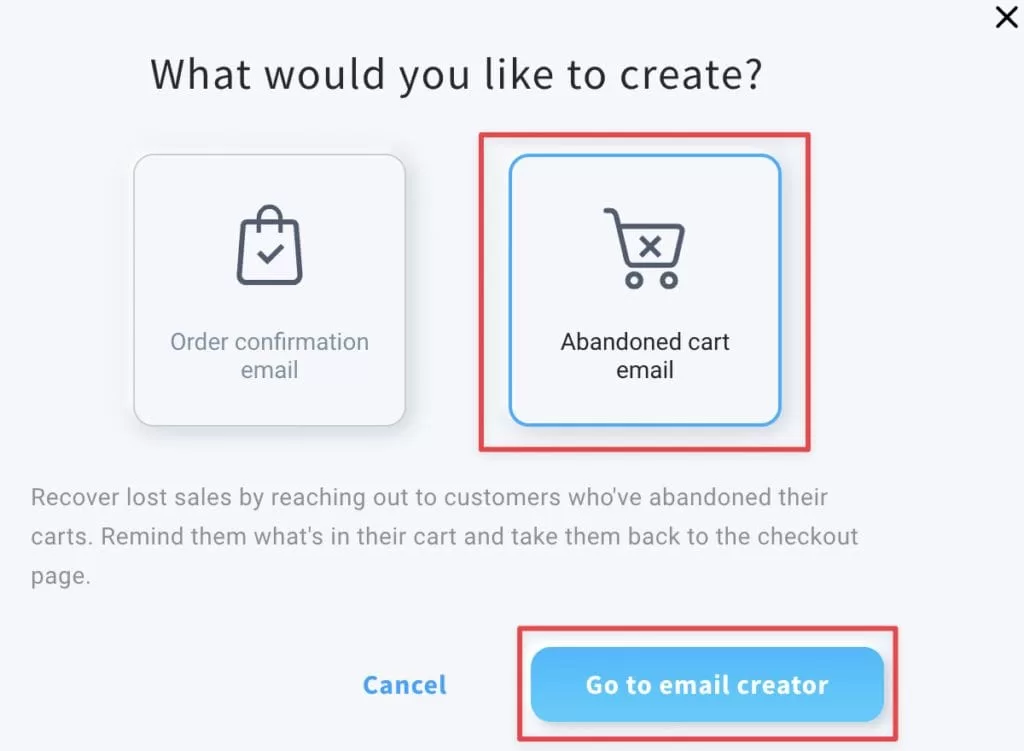 4. Birthday and Anniversary Emails – The Personal Touch: Everyone loves a thoughtful gesture on their special day. Sending personalized birthday or anniversary emails shows your customers that you value them as individuals. Get creative by offering exclusive discounts, surprises, or personalized messages that make your customers feel appreciated and celebrated.
5. Feedback and Review Requests – The Voice of Customers: Your customers' opinions matter, and the autoresponder plugin can help you gather valuable feedback and reviews. After a customer has made a purchase, send a friendly email requesting their input. Get creative by incentivizing customers to leave reviews or by showcasing positive testimonials to boost credibility. Provide the best Customer Support with 3 Best WordPress Help Desk Plugins for Stellar Customer Support
6. Event or Webinar Invitations – The Call to Action: Hosting an event or webinar? Autoresponder Plugins can be used to invite and remind your subscribers about upcoming gatherings. Get creative by teasing exciting content, showcasing the benefits of attending, and providing a clear call to action for registration.
Best Free Autoresponder Plugins for WordPress
1. Mailchimp for WordPress
Mailchimp for WordPress is a widely-used plugin that seamlessly integrates your website with the popular Mailchimp platform. With automation features and customizable templates, you can captivate your audience and boost conversions effortlessly.
2. OptinMonster
If your goal is to convert visitors into loyal subscribers, OptinMonster is the go-to plugin. Its advanced autoresponder capabilities and extensive targeting options allow you to create visually stunning opt-in forms and grow your email list creatively.
3. Sendinblue
Sendinblue offers a comprehensive email marketing solution with a powerful free WordPress plugin. With a user-friendly drag-and-drop editor, advanced automation workflows, and SMS marketing capabilities, it's a great choice for businesses looking to expand their reach.
4. WPForms
WPForms, a leading form builder plugin for WordPress, includes built-in autoresponder functionality. Create custom forms effortlessly and send automated emails to your subscribers upon form submission. WPForms is a versatile option for optimizing your lead generation strategy.
5. MailPoet
MailPoet is a popular autoresponder and email newsletter plugin designed specifically for WordPress. Its user-friendly interface lets you create and send beautiful emails directly from your WordPress dashboard, simplifying your email marketing efforts.
Best Premium Autoresponder Plugins for WordPress
1. GetResponse
GetResponse, an all-in-one marketing platform, offers a dedicated premium WordPress plugin. With a drag-and-drop editor, marketing automation, and customizable templates, you can create engaging email campaigns that resonate with your audience. It's an excellent choice for businesses of all sizes.
2. Drip
Drip is an intelligent email marketing platform with a premium WordPress plugin that offers advanced automation capabilities. Craft personalized experiences for your subscribers through advanced workflows and behaviour-based segmentation, providing highly targeted messages.
3. ConvertKit
ConvertKit is a popular choice among professional bloggers and content creators. With its user-friendly interface, automation features, and customizable opt-in forms, ConvertKit simplifies growing and engaging with your audience.
4. ActiveCampaign
ActiveCampaign, renowned for its powerful marketing automation platform, provides a dedicated premium WordPress plugin. With advanced personalization options, CRM integration, and automation features, ActiveCampaign empowers you to create highly targeted autoresponder campaigns.
5. Bloom
Bloom is a visually stunning opt-in plugin for WordPress that offers autoresponder functionality. With a wide range of attractive templates and customization options, Bloom helps you capture email addresses and engage with your audience effectively.
Efficient Communication And Personalization
Unleash your creativity and revolutionize your email marketing efforts with the best autoresponder plugins for WordPress.
Whether you opt for a free or premium autoresponder plugin, integrating automation into your email marketing strategy is essential for efficient communication and personalization. Explore the best free plugins like Mailchimp for WordPress and OptinMonster to kickstart your campaigns. For more advanced features and customization, consider premium options like GetResponse and Drip. With these plugins, you can streamline your email marketing efforts, save time, and deliver personalized messages that captivate your audience. Choose the plugin that aligns with your specific needs and watch your email campaigns thrive.
Tell us about your experience on Twitter.
Embrace these creative tools, automate your campaigns, and witness the transformative power of email automation