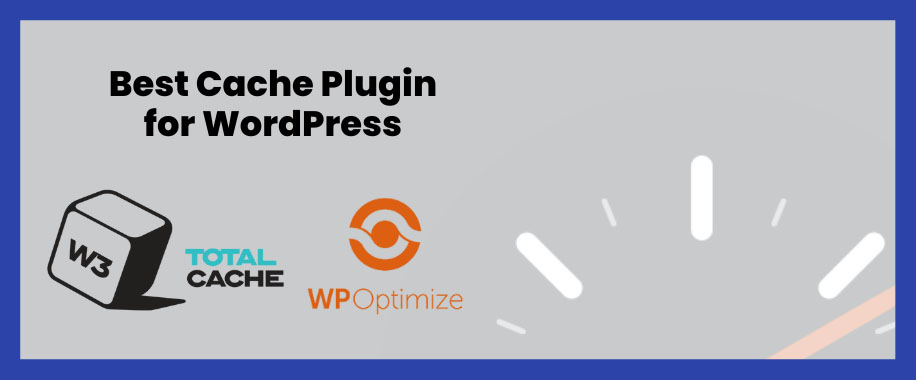 Are you searching for the best cache plugins for your WordPress website? Cache clean improves the speed and performance of your WordPress site. We'll go over the top WordPress cache plugins for your website in this article.
What exactly is Cache?
Cache is a collection of temporarily stored data that can be accessed quickly when needed. Information is typically stored on hard discs in computers. When this information is requested, a computer must run several processes before it can be displayed.
Caching solves this problem by processing frequently requested information and storing it in a temporary storage area or memory. This enables computers to quickly access the file.
WordPress, as you may know, is a dynamic content management system. This means that whenever a user visits your website, WordPress retrieves information from the database and then performs several additional steps before sending the web page to the user's browser.
Why is it important to keep your cache clean?
Caching is important because it reduces the load on your WordPress hosting servers and speeds up your website. To improve the speed and performance of your WordPress, you must enable caching.
A faster website allows you to drive even more organic search traffic to your site. Google gives faster websites a significant SEO advantage, which helps you rank higher in search results.
Let's take a look at the best WordPress caching plugins for increasing the speed of your website.
Top 3 Best Cache Plugin for WordPress
1. W3 Total Cache
W3 Total Cache is a well-known WordPress caching plugin. It is a comprehensive WordPress caching plugin with a plethora of options that may appear intimidating to beginners.
It has all of the features you'll need to properly configure WordPress cache. Page cache, object cache, gzip compression, limited minification support, CDN support, and other features are included.
2. WP-Optimize
WP-Optimize is a WordPress site optimization plugin that helps you clean up your WordPress database so you can get the most out of it. The plugin defragments MySQL tables and removes data such as pingbacks, trashed comments, expired temporary options, and post revisions, among other things.
The plugin gives you a lot of flexibility in terms of whatever parts of your site you wish to optimise. You can also have your site's database cleaned automatically and on a regular basis.
3. WP Super Cache
Another popular WordPress caching plugin is WP Super Cache. It's free and highly recommended by many of the top WordPress hosting providers.
The WP Super Cache plugin includes all of the caching features that are recommended for speeding up your website.
Gzip compression, page cache, cache pre-loading, CDN support, advanced cache preload, and other features are included.
It has a detailed settings section with a separate tab for easy setup. See our article on how to install and configure the WP Super Cache plugin for more information.
We hope this article assisted you in locating the WordPress caching plugin that will help you speed up your website. our in-depth WordPress tutorial to assist you in improving your rankings
If you found this article useful, please share it with your friends and family. We can also be found on Twitter and Facebook.