How to Make a Website: Step by Step Guidance
A Website can help you grow your online presence, whether it's a personal blog or a business, by connecting you with a larger audience. A website can also serve as a platform for sharing your ideas and skills, opening up opportunities for personal or professional projects.
This article will assist you in transforming your website concept into a fully functional website – choose a suitable platform, obtain a web hosting plan, and select a memorable domain name. We'll also give you pointers on how to improve it.
WordPress is more difficult to use than Wix for building a website. To get started, you'll need a domain name. You may easily purchase one from WordPress.com; however, you will have to pay for the DNS service. Even if you have your own domain name, WordPress.com requires payment in order for you to use your own domain host.
Their choice appears to be transferring your domain to WordPress.com or acquiring a domain name from them. If you want to host your domain name on WordPress.com, the process is simple.
STEP 1
Go to WordPress.com and click the pink "Get Started" button to get started.
STEP 2
Create your account using your email address, create a new username and a secure password. Unfortunately you can't sign up with Facebook or Google like you can with Wix.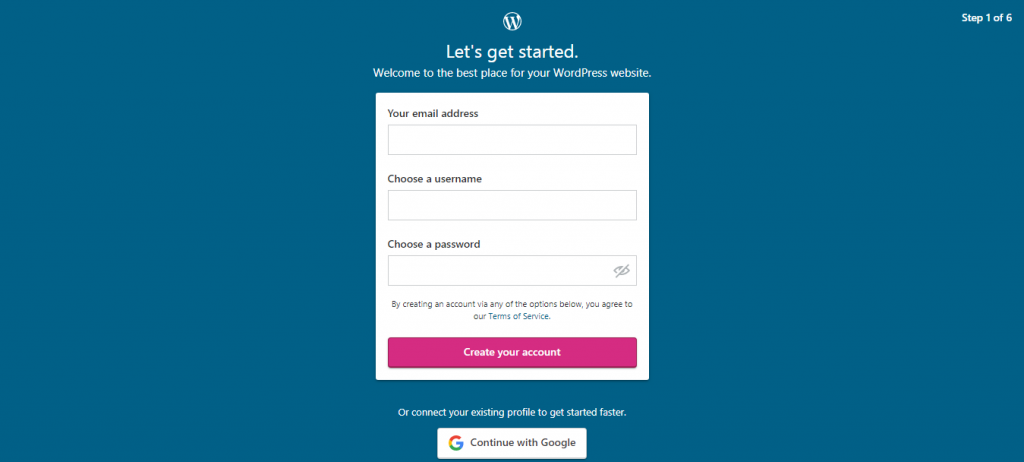 STEP 3
Pick the type of website that you want to create from the following 4 options:
Image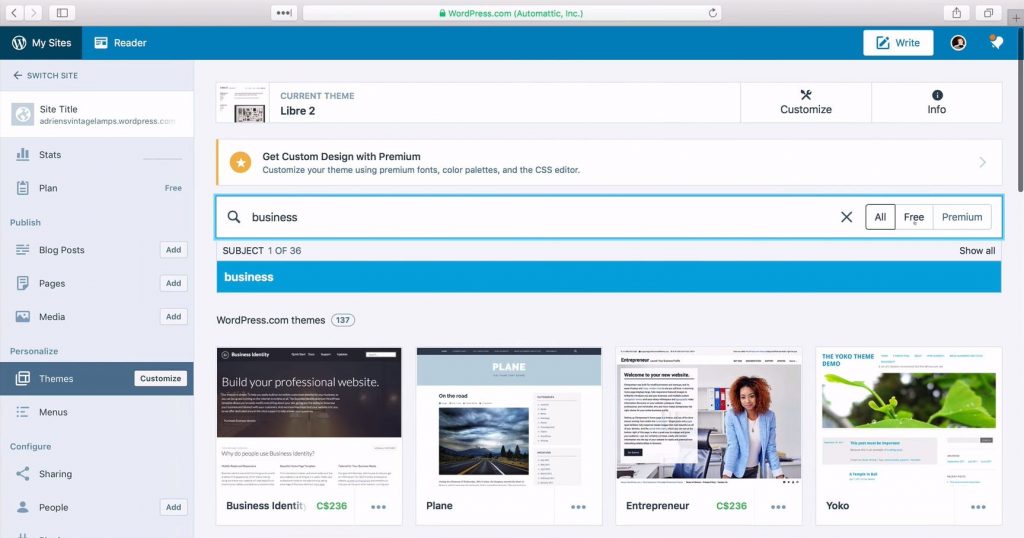 I chose a food blog because I want to write about raw living foods and share recipes on it. If you are a Graphic Designer or Photographer, for example, you may want to choose a professional portfolio site.
STEP 4
This is where your domain name enters the picture. You have three options: buy a new domain name, transfer your domain name to WordPress.com, or map your domain to your WordPress.com account (which costs $14.50).
STEP 5
Select a theme by clicking on "Themes" in the left-hand menu. There are numerous themes to choose from. To narrow your search for a suitable theme, use the search bar (where it says "business") and enter keywords relevant to your theme.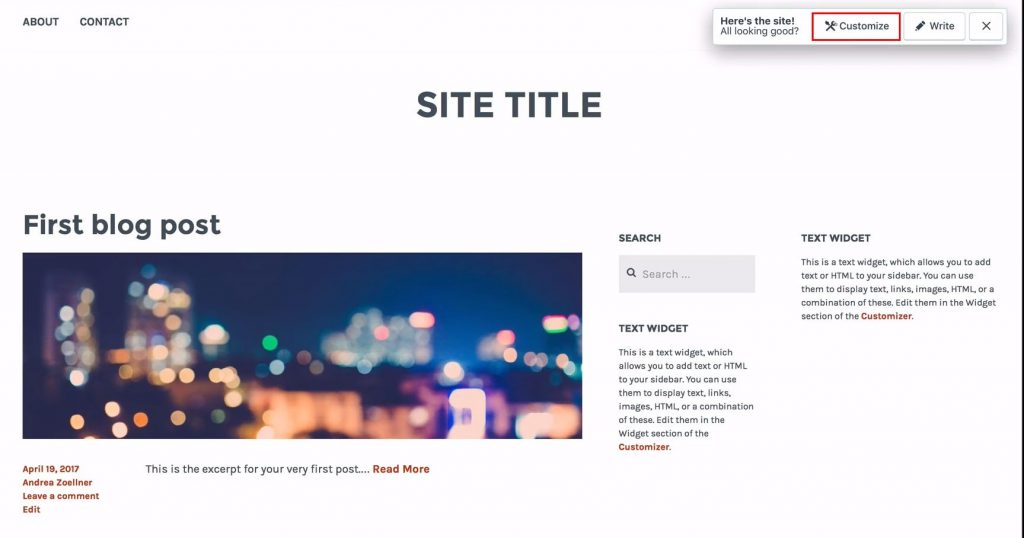 There are both free and premium themes to choose from and you can toggle between both (depending on your preferences). Your theme will decide the look and feel for your business, and can be changed at a later date with ease.
STEP 6
By clicking the customise button at the top of the page, you can change the look of your theme. Down the left-hand side menu, you can change the title of the page. You can also change a variety of other aspects of your website's appearance.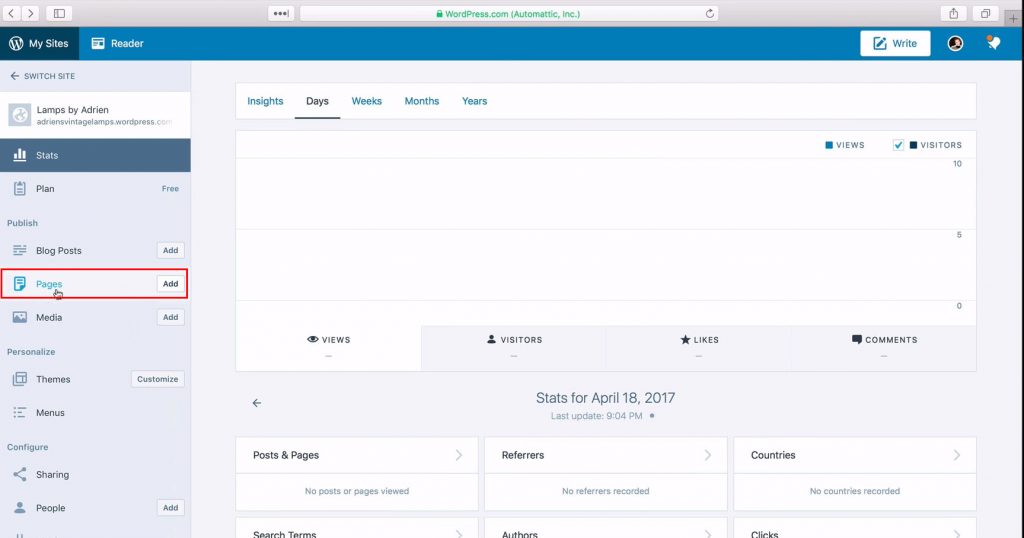 STEP 7
By default your website homepage will show your latest blog post, to change the website to a static homepage instead (With content of your choosing).
To create a static homepage create a new page (from the menu on the left).
Then call this page "home" and set to a "static" page type
STEP 8
The entire website can be customized further for example you can change the colors of the site by choosing colors and backgrounds on the menu.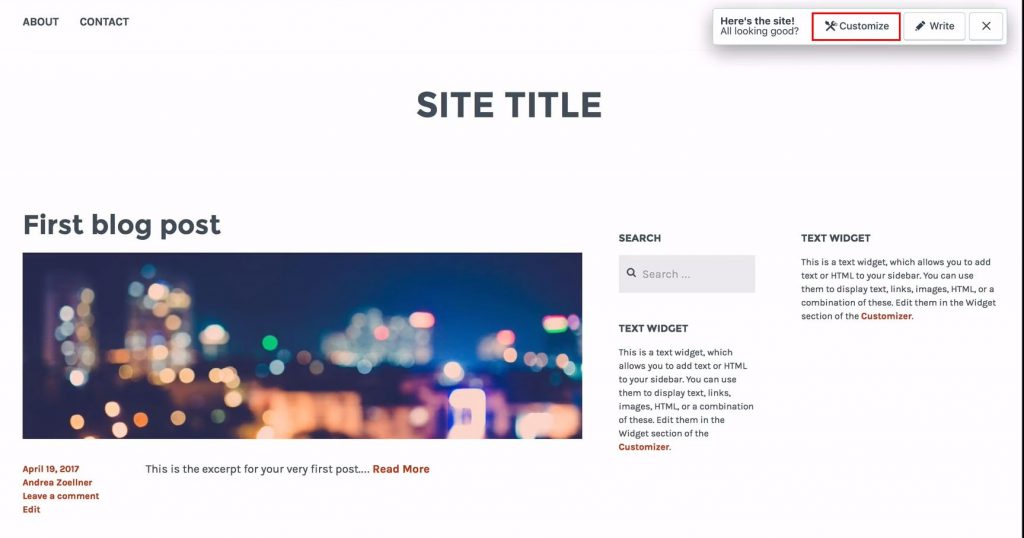 Then you can choose a color scheme that matches your brand
Your WordPress website can be tweaked over time while retaining the blog content.
That's it! You've just learned how to start a website!
The cool thing about the process presented here is that you can do it all by yourself and don't have to hire anyone.
Creating a website with WordPress as your platform is the most budget-friendly solution available.
If you want to learn more about: 3 Best Free FTP Clients for Windows, Mac, and Linux and How To Update WordPress Plugins – F60 Host.
And also check out our WORDPRESS HOSTING.