We may assist if you wish to combine your properties, need price, support, or service from your present domain provider, or if it's simply time for a change. We want to make the transfer procedure as straightforward as we can so you can move on to other crucial aspects of your life.
How To Domain Transfer from hostinger to F60 HOSt
For both novice and experienced users, F60host provides a wide range of capabilities. Take management of numerous domains and websites from a single control panel..
2:- 24/7 Chat Support
Our knowledgeable customer success staff is skilled and available around-the-clock to assist. Let us assist in resolving technical issues so that your websites can be up and running quickly.
3:-Why should I transfer my domain?
The added service of domain transfers makes managing your hosting and domains more convenient because it eliminates the need for you to interact with two different companies. For the most well-known generic top-level domains (.com,.net,.org, etc.), you also receive an additional 1-year renewal when you transfer your domain name.

Ensure Successful Domain Transfer
Make sure it has been more than 60 days since the initial domain registration date or previous transfer.

Check your domain status, it should not be Pending Delete or Redemption status.
Ensure you have access to the domain's EPP Code
WHO IS privacy protection is disabled.
How do I transfer my domain from hostinger to F60host ?
When a domain is transferred, the nameservers associated with the domain will stay the same. However, since the domain is no longer with the old registrar, the old registrar's name servers will stop responding to queries for your domain. This will cause downtime until you switch your domain to our DNS.
Enter the Domain Name You Want to Transfer. Simply enter your domain name and click on Transfer.
Proceed With the Purchase. After the purchase you will be redirected to our members area.
Enter the Epp Code and Confirm Transfer. …
Confirm Domain Transfer Email
How to transfer a domain name from hostinger to F60host
The process of moving a domain from hostinger to F60host is simpler than you may imagine. I'll lead you through the domain name transfer process in two stages
Stage one: Get the authorization code from hostinger
Login to your current hostinger account.
Navigate to the Domain Control Center, select your domain name, and click Manage.
Scroll down to Additional settings and select Transfer domain away from hostinger on the right.
Review the checklist and then click on Continue with transfer.
Select Click here to see Authorization Code and copy the EPP code.
Stage two: Initiate the domain transfer to F60host
Login to your F60host hosting account.
Click on Domains, select Transfer Domain.
Enter your domain name in the appointed space on the domain transfer page and click Transfer.
4. To start the domain transfer process after making the payment, enter the EPP code. Within the next 14 days, the F60host domain registrar should complete the transfer of your domain.
How to point a domain to F60host
You will need to modify your name servers before you can point a domain from your current registrar to F60host. Your DNS zone will be automatically configured to match F60host's IP address as a result.
You can do this in eight simple steps, divided into two stages.
Stage one: Locate F60host name servers
Scroll down the main page of the hPanel until you reach the Advanced category. Then, click on DNS Zone Editor.
2. Copy the addresses showcased in the NS (Nameserver) section.
Stage two: Point the domain out of hostinger
Login to your hostinger account.
Navigate to Domains, select your domain name, and click Manage.
Scroll down to Additional settings and click Manage DNS on the right.
Go to the Nameservers section and click the Change button.
Select Connect My Domain to a Website and then click on Enter my own nameservers (advanced) at the bottom left corner.
Input the name server addresses you copied from F60host, and then save the changes.
Your DNS should fully propagate within the next 24 hours, after which the domain transfer will be fully complete and your account — ready to use.
Final thoughts
Overall, I believe that F60host is the best web hosting company around. It manages to keep the prices low for every hosting option while providing more features than its competitors, including hostinger.
F60host has also made the domain transfer process as easy and smooth as it can be. If you want to transfer your domain somewhere else, you should consider F60host as a possible host. You can follow us on linkedin at F60host For more information.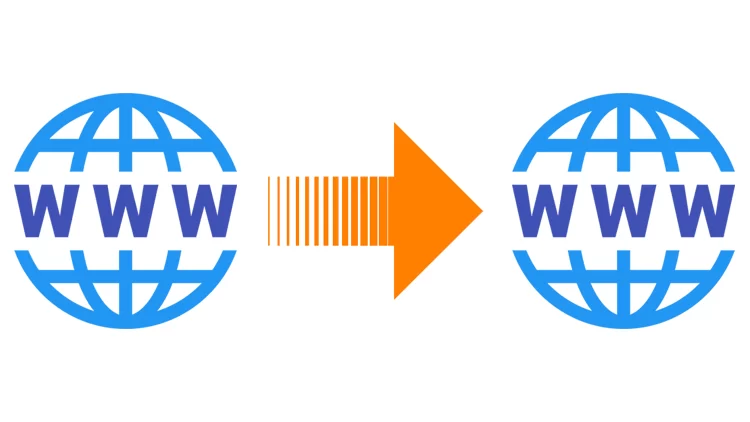 This post may contain affiliate links. When you use them to buy a service, I may earn a commission
For more information follow us on linkedIn at f60host