Individuals and businesses who want to expand their online presence use the two most commonly used extensions, .com and .net. In this article, we'll discuss the differences between the .com and .net extensions, as well as whether one is best for your website's search rankings.
Difference Between .com and .net Domain Names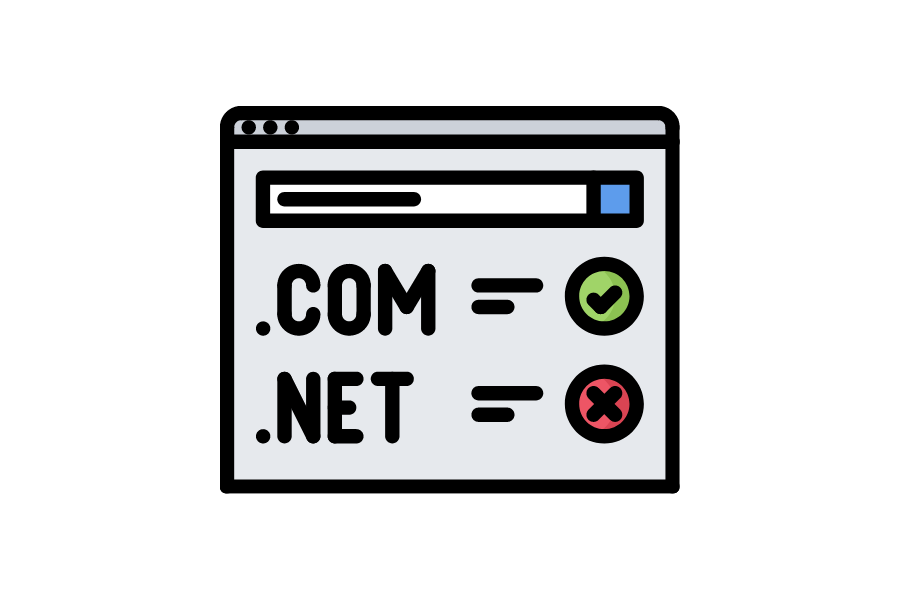 The most popular name extensions are .com and .net. If your preferred .com extension is not available, you may be tempted to go with a .net.
The top-level domain (TLD) extension which is commonly used is .com. It includes all aspects of websites, including commercial and personal websites, blogs, portfolios, and practically anything in between. The .com extension is typically associated with products or services. "Commercial" is abbreviated as "Com." The .com extension is appropriate for commercial domain names. Purchasing an existing name is expensive, and finding the ideal one for your business is time-consuming.
The .net domain name extension is derived from the word network, indicating that it was designed for companies that work with network technology. It is much easier to get a domain name in .net and it ranks in SEO just as quickly as .com
If your brand is truly unique, you may wish to consider a .net domain name. For example, Behance.net is a popular online design community whose website is hosted on a .net extension. It's ideal for them since they want to be a network of artists, designers, and businesses looking for new talent.
Advantages of .com and .net
.com is more well-known to a larger audience and .net can also be used by service-oriented organizations and network providers.
The .com extension is mobile-friendly and has specialized key support whereas .net can assist you with service-based business promotion.
Because customers are already familiar with the .com domain extension, it is easy to establish a brand also for technical websites.
Websites like "speedtest.net" can benefit from the use of .net. Users can now analyze their

internet speed

in real time.
Many business owners want to purchase both the .com and .net domain extensions to ensure that no one else may ruin their brand.
Disadvantages of .com and .net
Because .com is used by more than half of all websites, obtaining the proper domain name that isn't already taken might be difficult whereas to compete with a similar .com site, .net websites must market themselves more aggressively.
You cannot use the .com extension for a non-profit website because it is primarily used for commercial purposes.
The .net extension is only available to websites or businesses that provide information or services related to technology.
The .net extension not rank well for commercial sites
Conclusion
It makes no difference whether you choose .com or .net from an SEO standpoint. Both extensions will be treated equally by search engines.
Your domain name, not the extension, is the most significant component.